Guest artists for 2022/23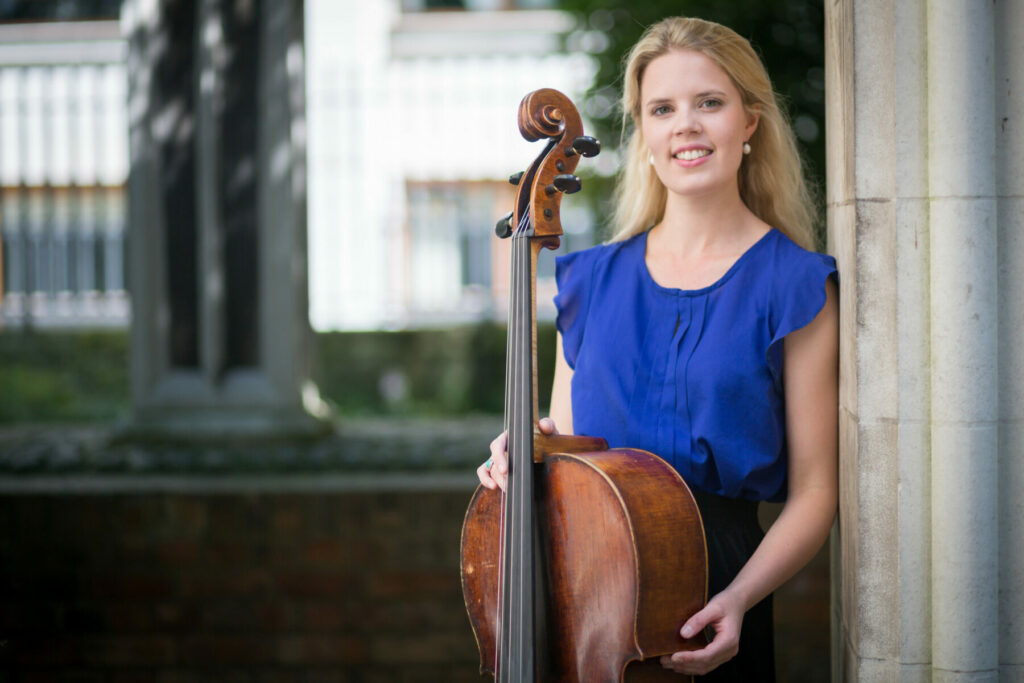 Cellist Lydia Hillerudh was born into a musical family in Stockholm, Sweden, the oldest of seven sisters who all grew up playing the cello. In 2012, Lydia won a scholarship to study at the Royal Academy of Music in London, where she graduated with Distinction and was awarded the Barbirolli Prize for her solo playing and outstanding studentship.
With a shortage of 'cello music for seven cellists, Lydia rose to the task and discovered that she had both a passion and a talent for arranging music. Her arrangements for string and cello ensembles have now been performed across the UK and all over Scandinavia. Lydia's most recent arrangement is a clarinet trio version of Gershwin's 'Rhapsody in Blue', premiered by Tritium Trio in 2021.
Lydia now lives in London and performs as a chamber musician and soloist in the UK and Sweden, performing with the Tritium Trio and Mila Piano Trio. With the former, she has won the Harold Craxton Prize and Isaacs/Pirani Trio Prize, as well as the Audience Prize in the coveted St-Martin-in-the-Fields Chamber Music Competition. This was Lydia's first appearance in Henley.
Guest artists for 2021/22
Dominic Sedgwick – Baritone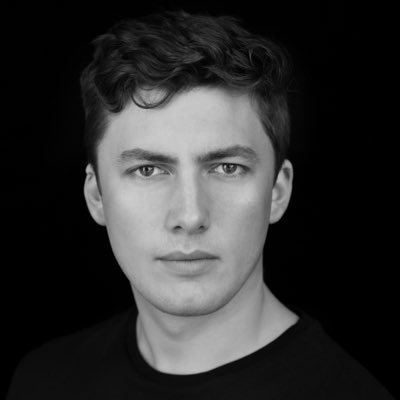 British baritone Dominic Sedgwick was a member of the Royal Opera's Jette Parker Young Artists Programme 2017-2019 where his roles included Kuligin in a new production of Káťa Kabanová, Novice's Friend in a new production of Billy Budd, Moralès in a new production of Carmen and Third Ghost Child in the world premiere of Mark-Anthony Turnage's Coraline.
Recent roles include Melot in a new production of Tristan und Isolde for the Festival d'Aix-en-Provence and English Clerk in David McVicar's new production of Death in Venice for the Royal Opera.
His 2021/22 season sees a return to the Royal Opera as Marullo in a new production of Rigoletto, his debut at Teatro dell'Opera di Roma as Anthony in the world premiere of Giorgio Battistelli's Julius Caesar and his debut for the Opéra National de Bordeaux as Belcore in L'elisir d'amore. Upcoming engagements include further roles for the Royal Opera and debuts for Théâtre Luxembourg and Grange Park Opera.
Concert engagements include Messiah with the OAE, the RLPO and Canada's National Arts Centre Orchestra, Pilate in Bach's Matthäus-Passion at the BBC Proms with Arcangelo and Jonathan Cohen as well as a number of concerts with the OAE featuring Bach Cantatas as part of their Bach, the Universe and Everything series at Kings Place.
He studied at Clare College, Cambridge and is a graduate of the Guildhall School of Music and Drama's Opera School. He was awarded the Audience Prize in the inaugural 2017 Grange Festival International Singing Competition.
Hailed as "remarkable" by the Telegraph, British trumpeter Matilda Lloyd is
a fast-rising young artist with exceptional poise and musicality. Aged 26, Matilda is captivating audiences with her artistry and communication,
her flawless technique, and the unique character she brings to each
and every work.
The 20/21 season saw Matilda make her Swedish debut with the Malmö Symphony Orchestra, and she gave the premiere performance of John Woolrich's Hark! the echoing air at Snape Maltings with Sian Edwards and the Britten Sinfonia. The 21/22 season includes a Swedish tour with the Camerata Nordica, a UK tour with the Britten Sinfonia, her Dutch debut with the Rotterdam Sinfonia and recitals across Europe, including at the Bath and Lammermuir Festivals.
In 2014, Matilda was the winner of the BBC Young Musician of the Year Brass Final, and in 2016, gave her BBC Proms solo debut, performing at London's Royal Albert Hall with the BBC Philharmonic and Alpesh Chauhan.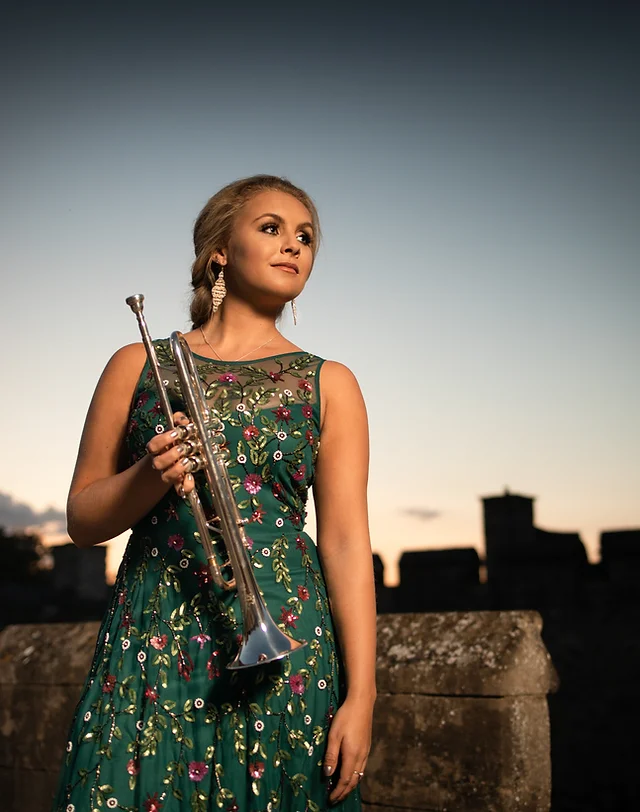 The following year, Matilda won the Eric Aubier International Trumpet Competition in Rouen, France, an achievement which led to her international debut in the Spring of 2019 with l'Orchestre de l'Opéra de Rouen. Previous highlights also include concertos with the Oklahoma City Philharmonic, KwaZulu-Natal Philharmonic, Johannesburg Philharmonic, Deutsche Radio Philharmonie Saarbrücken Kaiserslautern in the 19/20 season, and performances in the UK with the BBC Concert Orchestra, the London Mozart Players and the Manchester Camerata.
Matilda released her debut album Direct Message on the Orchid Classics Label in October 2018, featuring 20th and 21st century works for trumpet and piano with pianist John Reid. The disc received a 4-star review in BBC Music Magazine.
Matilda graduated with a First Class degree in Music from Cambridge University in 2017 and received a Master's Degree (DipRAM) from the Royal Academy of Music in 2019. She is currently studying for an Artist Diploma with Håkan Hardenberger at the Malmö Academy of Music. Matilda is a Yamaha Artist.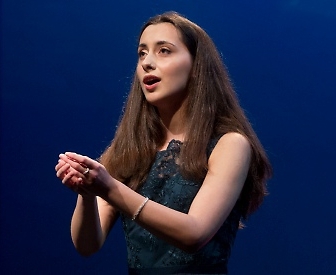 Elenor discovered her love for singing when she joined the Henley Youth Choir in 2017. She made her debut as a soloist in the Wallingford Winter Recitals in 2018, accompanied by Henley pianist Anita D'Atellis. Soon after, Elenor was invited to sing in the Chiltern Arts Festival in 2018 and with the Aliquando Chamber Choir in 2019 in their production of Elijah. Elenor performed in the Garsington Opera Youth Company summer productions of Eliza and the Swans in 2018 and The Happy Princess in 2019. Since 2018 she has performed every year at the Henley Youth Festival and received the Elizabeth Griffin Award in 2020. In the Autumn, Elenor will begin an undergraduate degree reading German and Italian and has future plans to study singing at a conservatoire.
She has a beautiful clear soprano voice with a seemingly effortless high range, plus a charming and guileless style. – Henley Standard, 2021
Guest artists for 2019/20
Kristian Bezuidenhout – Piano
Kristian Bezuidenhout is one of today's most notable and exciting keyboard artists, equally at home on the fortepiano, harpsichord, and modern piano. Born in South Africa in 1979, he began his studies in Australia, completed them at the Eastman School of Music, and now lives in London. After initial training as a pianist with Rebecca Penneys, he explored early keyboards, studying harpsichord with Arthur Haas, fortepiano with Malcolm Bilson, and continuo playing and performance practice with Paul O'Dette. Kristian first gained international recognition at the age of 21 after winning the prestigious first prize, and audience prize in the Bruges Fortepiano Competition.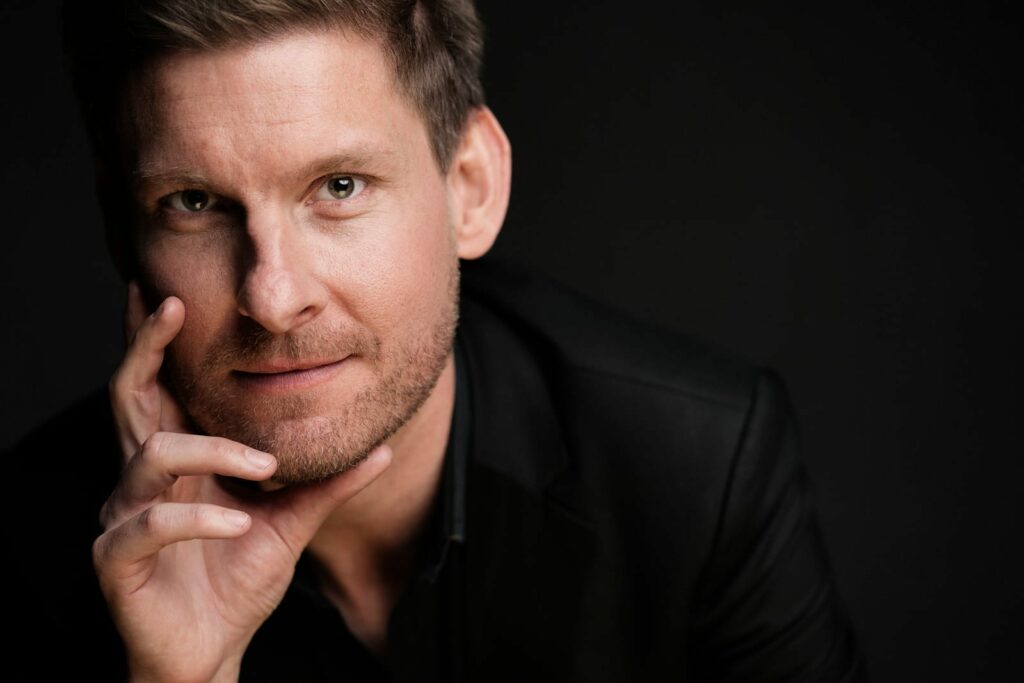 Kristian's rich and award-winning discography on Harmonia Mundi includes the complete keyboard music of Mozart (Diapason d'Or de L'année, Preis der Deutschen Schallplattenkritik, & Caecilia Prize); Mozart Violin Sonatas with Petra Müllejans; Mendelssohn and Mozart Piano Concertos with the Freiburger Barockorchester (ECHO Klassik); Beethoven, & Mozart Lieder, and Schumann Dichterliebe with Mark Padmore (Edison Award). In 2013 he was nominated as Gramophone Magazine's Artist of the Year. Recent releases include Volume 2 of Mozart Piano Concertos with the Freiburger Barockorchester.
In the 2017/18 season, Kristian becomes an Artistic Director of the Freiburger Barockorchester and Principal Guest Conductor with the English Concert. He play-directs programmes with both orchestras and also with Camerata Salzburg, Tafelmusik Baroque Orchestra, and Zürcher Kammerorchester. As a soloist, he performs with Orchestre des Champs Elysees/Herreweghe, Les Violons du Roy/Cohen, and Le Concert Olympique/Caeyers. Solo recitals and chamber music take him to London, Rome, Amsterdam, Stuttgart, Munich, Cologne, Berlin, the USA, and Japan.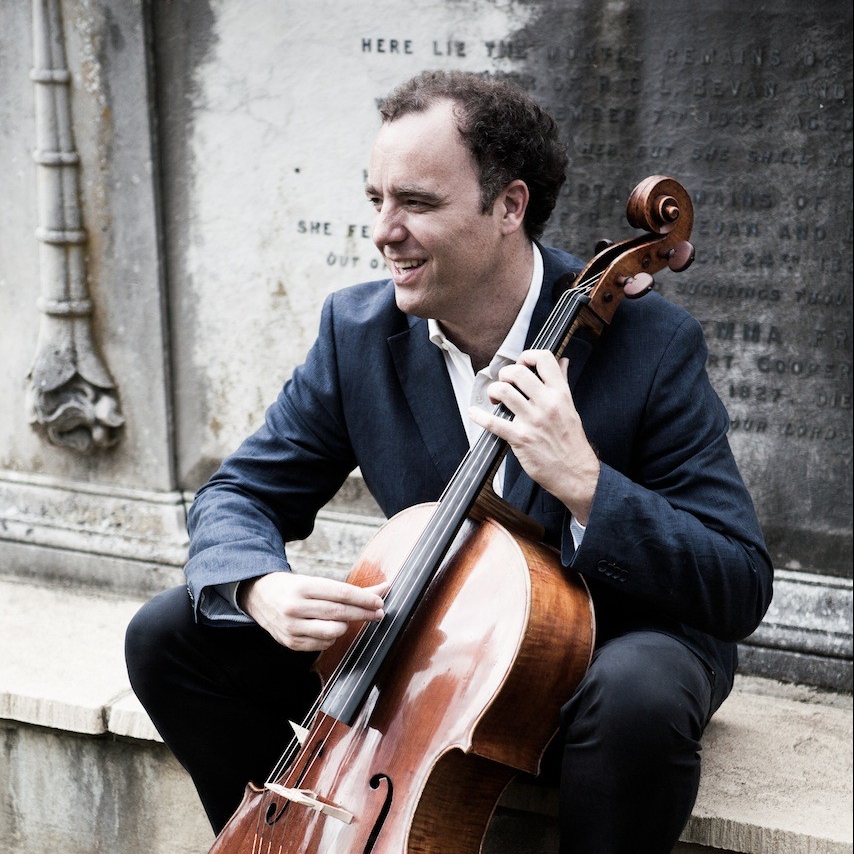 One of the most versatile and original cellists of his generation, Adrian Brendel has traveled the world as a soloist, collaborator, and teacher. His early immersion in the core classical repertoire inspired an enduring fascination that has led to encounters with many fine musicians at the world's most prestigious festivals and concert halls. His discovery of contemporary music through the works of Kurtag, Kagel, and Ligeti in his teenage years opened a new and vital avenue that he continues to explore with huge enthusiasm alongside his passion for jazz and world music.
Adrian first studied the cello with William Pleeth, with whom he developed a deep attachment to chamber music. He then went on to study with Alexander Baillie and Frans Helmerson in London and Cologne, also frequently attending the masterclasses of Gyorgy Kurtag, Ferenc Rados, members of the Alban Berg quartet, and his father Alfred Brendel. An acclaimed recording of Beethoven's cello sonatas with his father is available on the Philips label, recorded during their recital tours of 2003/2004. 
Projects with contemporary composers and conductors during this time such as Kurtag, Thomas Ades, and Peter Eotvos amongst many inspired him to cultivate new music in his concert programmes wherever possible. A recent three-year project with Sir Harrison Birtwistle has led to the premieres of his song cycle 'Bogenstrich' and a piano trio due for release on the ECM label in 2013. He also premieres York Hoeller's cello concerto 'Mouvements' in January of the same year with NDR Hamburg alongside Bernd Alois Zimmermann's 'Canto di Speranza'.
In great demand as a recitalist and soloist, Adrian works with Aleksandar Madzar, Imogen Cooper, Till Fellner, Tim Horton and Kit Armstrong. His chamber music partners include Henning Kraggerud, Lisa Batiashvili, Lars-Anders Tomter, Andrej Bielow, Katharine Gowers and Alasdair Beatson to name a few. Over the last two years he has visited the Aldeburgh, Cheltenham, Verbier, Ernen, Salzburg, Sonoro, Enescu, Schubertiade and Ruhr international festivals, and is a frequent visitor to London's Wigmore Hall, Berlin Philharmonie, Vienna Musikverein, Amsterdam Concertgebouw and many other important venues in Europe. He has performed concertos with the Academy of St Martin in the Fields, RSNO, SCO and many orchestras across Germany and eastern Europe. His annual visit to the International Musicians' Seminar in Prussia Cove, founded by the late Sandor Vegh as a perfect environment for music-making, is of great personal and artistic importance.
Adrian is artistic director of the Plush Festival, held every summer in Plush, Dorset since 1995. The programme is devoted to classical and contemporary chamber music, Lieder recitals, modern jazz, folk and world music concerts, featuring over 100 contemporary works and 200 musicians from around the world. The summer of 2012 saw performances of Nancarrow, Cage, Brett Dean, Birtwistle, Lindberg, Carter and Messiaen alongside Schubert's trios, Janacek's quartets, Beethoven and Brahms. Performers over the years have included Radu Lupu, Mark Padmore, Paul Lewis, Louis Lortie, Miklos Perenyi, Anthony Marwood and Lawrence Power.
Fortunately for an itinerant musician, travel is a passion for Adrian. He has participated in musical outreach projects as far afield as Bolivia, Argentina, Ukraine, Romania and east Africa in recent years, for example to present Baaba Maal's Senegalese music festival from Podor for BBC Radio 4 in December 2012. He broadcasts regularly for radio stations around the world, most recently recording an album with Nils Wogram's modern jazz group Root70 for Deutschlandfunk in October. Attempts to broaden his and the cello's musical horizons have fostered projects with a range of different artists, more recently including Norwegian multi-instrumentalist Stian Carstensen, Patti Smith and Argentinian Bandoneonist Marcelo Nisinman.
Outside of his performing life, Adrian divides his time between south London, Berlin and Plush.
Guest artists for 2018/19
Commonwealth Musician of the Year, First Prize, and Gold Medal winner of the 2014 Royal Overseas League Annual Music Competition, Huw Wiggin is one of the most popular saxophonists of his generation. Highlights of 2015 include the commissioning of a Saxophone concerto, a return visit to the Edinburgh Festival, the opening performance in the Beaminster Festival and the release of a concerto CD.
Huw studied at Chetham's School of Music and the Royal Northern College of Music with Andrew Wilson and Rob Buckland. On graduating in 2008 with a 1st Class honours degree he won a scholarship from the Deutscher Akademischer Austausch Dienst (DAAD) to continue his studies with Daniel Gauthier at the Hochschule für Musik, Köln. In 2012 he graduated from the Royal College of Music, studying with Kyle Horch and gaining a Master's Degree with Distinction.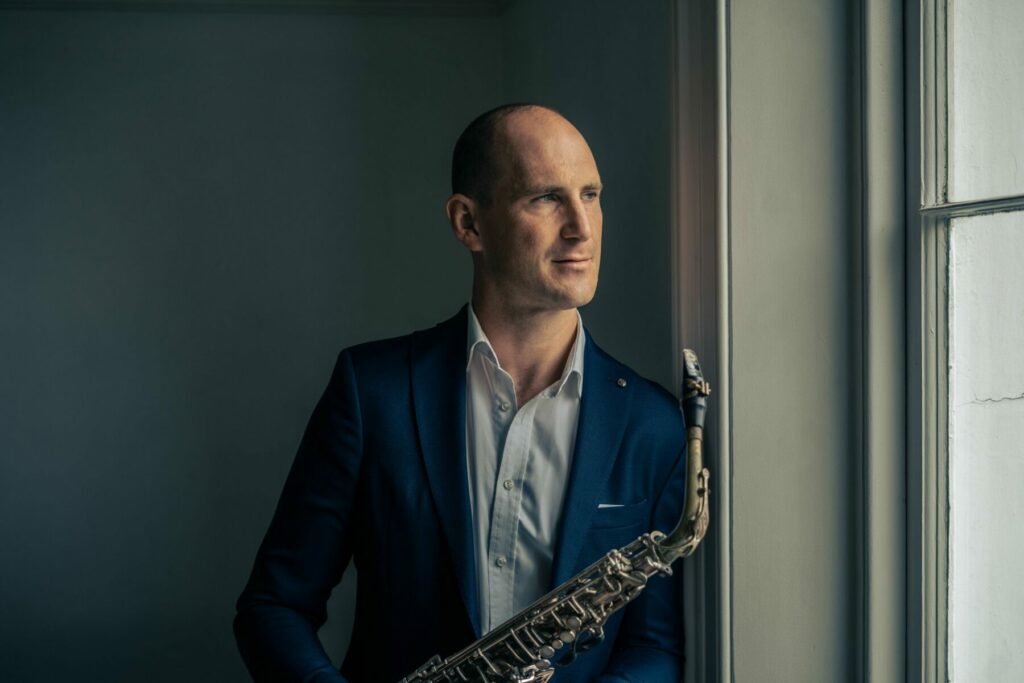 Other prizes and awards include: a 'Star Award' from the Countess of Munster Musical Trust, a Music Education Award from the Musicians Benevolent Fund, the Philip & Dorothy Green Award, a Martin Musical Scholarship Award and he was a finalist in the Young Concert Artist Trust Auditions. Whilst at the RCM he won the RCM Concerto Prize, which led to a performance of Paule Maurice's Tableaux de Provence.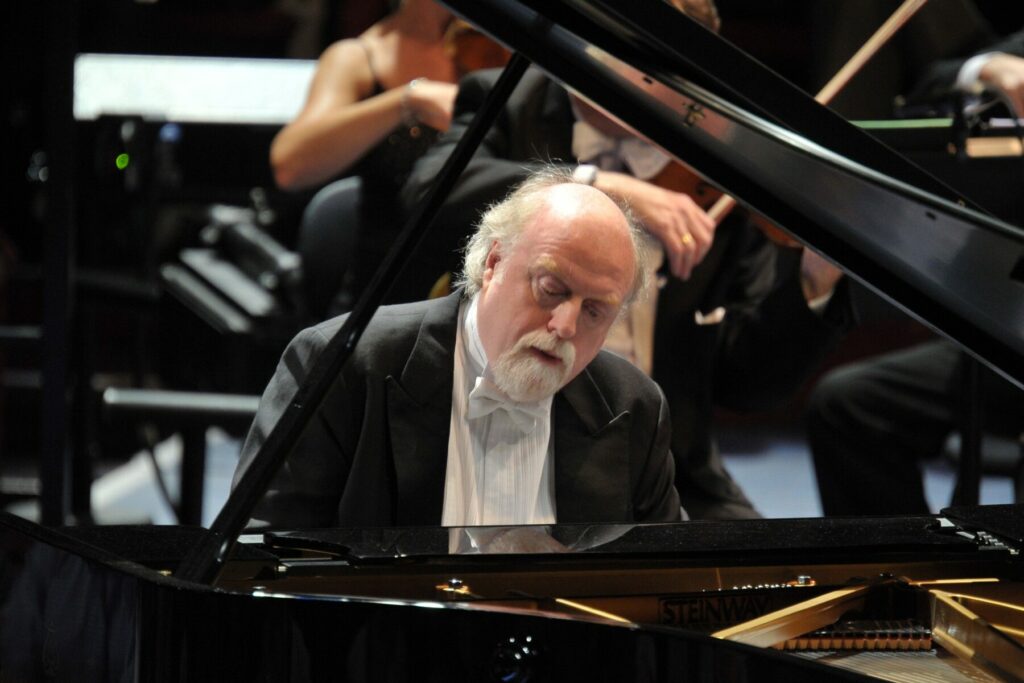 In the years since his unprecedented success as Silver Medal winner of the 1982 7th International Tchaikovsky Competition in Moscow, Peter Donohoe has built an extraordinary worldwide career, encompassing a huge repertoire and over forty years' experience as a pianist, as well as continually exploring many other avenues in music-making. He is acclaimed as one of the foremost pianists of our time, for his musicianship, stylistic versatility, and commanding technique.
During recent seasons Peter Donohoe's performances included appearances with the Dresden Staatskapelle with Myung-Whun Chung, Gothenburg Symphony with Gustavo Dudamel, and Gurzenich Orchestra with Ludovic Morlot. He also performed with the Netherlands Radio Philharmonic Orchestra, and Royal Philharmonic Orchestra and played both Brahms Concertos with the Vancouver Symphony Orchestra.
Last season his engagements included appearances with the City of Birmingham Symphony and Helsinki Philharmonic Orchestras and an extensive tour of South America. He also took part in a major Messiaen Festival in the Spanish city of Cuenca, to celebrate the 100th anniversary of the composer's birth.
Peter Donohoe played with the Berliner Philharmoniker in Sir Simon Rattle's opening concerts as Music Director. He has also recently performed with all the major London Orchestras, Royal Concertgebouw, Leipzig Gewandhaus, Munich Philharmonic, Swedish Radio, Orchestre Philharmonique de Radio France, Vienna Symphony and Czech Philharmonic Orchestras. He was an annual visitor to the BBC Proms for seventeen years and has appeared at many other festivals including six consecutive visits as resident artist to the Edinburgh Festival, eleven highly acclaimed appearances at the Bath International Festival, La Roque d'Anthéron in France, and at the Ruhr and Schleswig Holstein Festivals in Germany. In the United States, his appearances have included the Los Angeles Philharmonic, Boston, Chicago, Pittsburgh, Cleveland and Detroit Symphony Orchestras. Since 1984 he has visited all the major Australian Orchestras many times, and since 1989 he has made several major tours of New Zealand with the New Zealand Symphony Orchestra. He has recently returned from a highly acclaimed tour of Argentina with the National Symphony Orchestra of Venezuela.
He has worked with many of the worlds' greatest conductors including Christoph Eschenbach, Neeme Jarvi, Lorin Maazel, Kurt Masur, Andrew Davis and Yevgeny Svetlanov. More recently he has appeared as soloist with the next generation of excellent conductors such as Gustavo Dudamel, Robin Ticciati and Daniel Harding.
He is a keen chamber musician and performs frequently with the pianist Martin Roscoe. They have given performances in London and at the Edinburgh Festival and have recorded discs of Gershwin and Rachmaninov. Other musical partners have included the Maggini Quartet, with whom he has made recordings of several great British chamber works.
In 2001 Naxos released a disc of music by Gerald Finzi, with Peter Donohoe as soloist, the first of a major series of recordings which aims to raise the public's awareness of British piano concerto repertoire through concert performance and recordings. Discs of music by Alan Rawsthorne, Sir Arthur Bliss, Christian Darnton, Alec Rowley, Howard Ferguson, Roberta Gerhard, Kenneth Alwyn, Thomas Pitfield, John Gardner and Hamilton Harty have since been released to great critical acclaim.
Peter Donohoe has made many fine recordings on EMI Records, which have won awards including the Grand Prix International du Disque Liszt for his recording of the Liszt Sonata in B minor and the Gramophone Concerto award for the Tchaikovsky Piano Concerto no. 2. His recordings of Messiaen with the Netherlands Wind Ensemble for Chandos Records and Litolff for Hyperion have also received widespread acclaim. His recording of Brahms' 1st Concerto with Svetlanov and the Philharmonia Orchestra was voted best available recording by the US magazine Stereo Review.
He studied at Chetham's School of Music for seven years, graduated in music at Leeds University, where he studied composition with Alexander Goehr, and the Royal Northern College of Music, studying piano with Derek Wyndham. He then went on to study in Paris with Olivier Messiaen and Yvonne Loriod. His prize-winning performances at the British Liszt Competition in London in 1976, the Bartok-Liszt Piano Competition in Budapest in the same year, and the Leeds International Piano Competition in 1981 helped build a major career in the UK and Europe. Then his activity in the competitive world culminated in the International Tchaikovsky Competition in Moscow in 1982, which shot his name into world-wide prominence. In June 2011 he returned to Moscow as a jury member for the 14th International Tchaikovsky Competition.
He is vice-president of the Birmingham Conservatoire and has been awarded Honorary Doctorates of Music from the Universities of Birmingham, Central England, Warwick, East Anglia, Leicester and The Open University.
Peter Donohoe was awarded a C.B.E. for services to music in the 2010 New Year's Honours List.
At the age of eighteen, Ben Goldscheider reached the Final of the 2016 BBC Young Musician Competition, where he performed at London's Barbican Hall with the BBC Symphony Orchestra. Since then, he has performed at venues including the Berlin Philharmonie, Lucerne Culture and Congress Centre and London's Royal Albert Hall, where he made his BBC Proms Debut in 2018. He has also appeared as soloist with the Lucerne Symphony Orchestra, Aurora Orchestra and City of London Sinfonia. In 2018, Ben released his debut album with Willowhayne Records to critical acclaim, and was selected both as BBC Music Magazine's "Rising Star" and Gramophone Magazine's "One to Watch".
Ben is the only student of Radek Baborák at the Barenboim-Said Academy in Berlin, following studies with Susan Dent at the Royal College of Music Junior Department. He has been invited to participate in the International Music Academy for Soloists (Bückeburg Palace, Germany) and the International Summer Academy for Wind Soloists (Payerbach, Austria).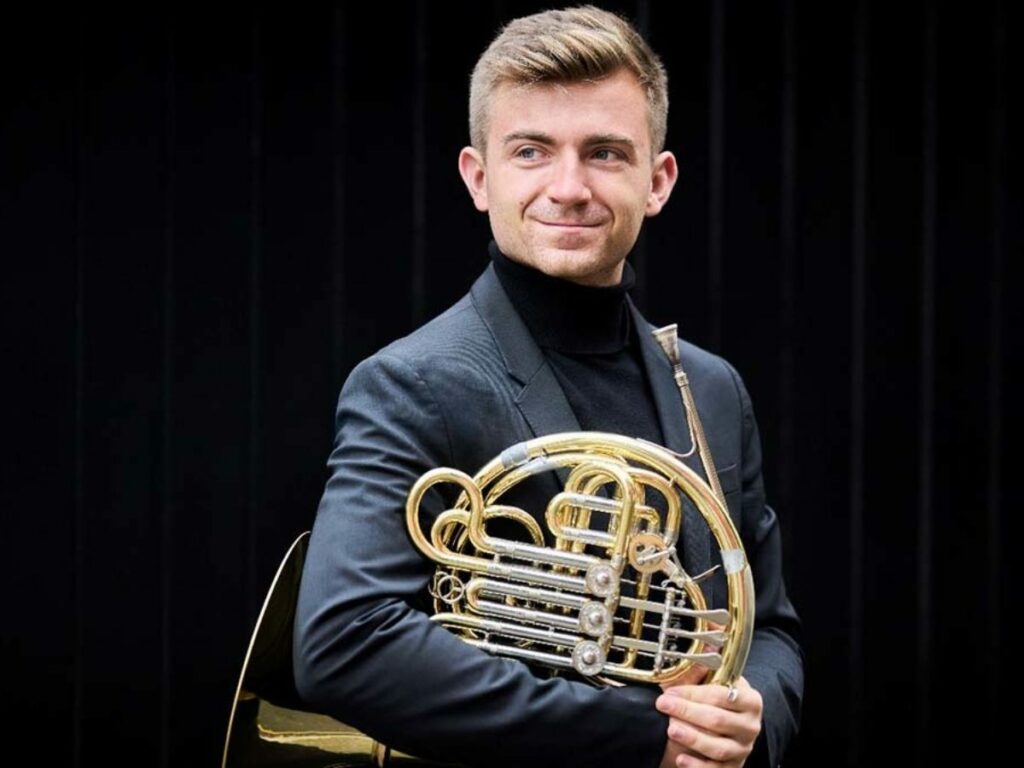 Prizes include the 2016 Philip Jones Memorial Prize at the Royal Overseas League Annual Music Competition and the Cox Memorial Prize and Audience Prize at the Eastbourne Symphony Orchestra Young Soloist Competition. In 2012, Ben was the youngest participant in the London Symphony Orchestra Brass Academy, and as principal horn of the National Youth Orchestra of Great Britain, he was awarded the John Fletcher Brass Prize for his contribution to the orchestra.
Ben has performed live on BBC Radio 3 In Tune, and was recently interviewed for a special feature in the Mail on Sunday. He also featured in a BBC documentary following the exceptional careers of the 2016 BBC Young Musician finalists. Ben is grateful for guidance and advice from Young Classical Artists Trust, and for awards from the Dorothy Croft Trust for Young Musicians, Awards for Young Musicians, June Emerson Wind Music and the EMI Music Sound Foundation.
Guest artists for 2017/18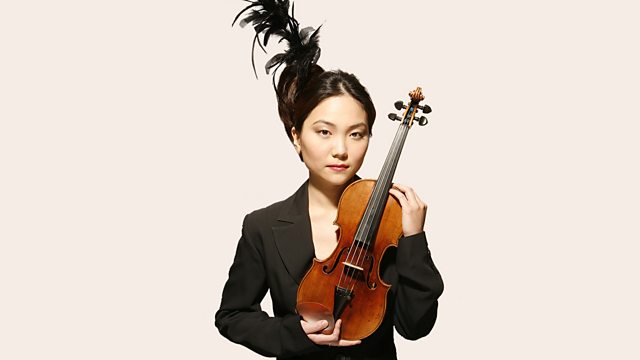 South Korean-born and raised in the UK, Min Kym began playing the violin at the age of six. A year later, she was accepted as a scholar at the Purcell School of Music on a full scholarship with the distinction of being the school's youngest-ever pupil. Ms Kym was also the youngest participant at the Schleswig Holstein Summer Music Festival, aged nine. At the age of eleven, she appeared on worldwide television, winning first prize at the Premier Mozart International Competition in Bologna, Italy. Making her international debut at the age of thirteen in 1991 with the Berlin Symphony Orchestra, Min Kym was immediately invited to perform with the Seville Symphony Orchestra in Spain and later that same year made her Korean debut at the invitation of Kyung Wha Chung.
At the age of sixteen, she became the youngest student ever to be awarded a Foundation Scholarship at the Royal College of Music and went on to study with Ruggiero Ricci in Salzburg who commented that she was "…the most talented violinist I have ever worked with". In 1998 she was awarded the 'Most Promising Artist of the 21st Century' Award in Korea. In 2005, Min Kym became the first-ever recipient of the prestigious Heifetz Prize awarded by the Jascha Heifetz Society in Los Angeles.
Min Kym has performed with many of the world's leading orchestras including The Philharmonia, the London Philharmonic Orchestra, the Royal Philharmonic Orchestra, the Royal Liverpool Philharmonic Orchestra and the Dresden Staatskapelle and has worked with eminent conductors such as Vladimir Ashkenazy, Sir Andrew Davis and Giuseppe Sinopoli. Min Kym is a goodwill ambassador for the city of Seoul.
Sheku Kanneh-Mason – Cello
Sheku Kanneh-Mason, one of the brightest young stars on the classical music scene and winner of the 2016 BBC Young Musician of the Year competition, is already in great demand from major orchestras and concert halls worldwide. In January 2018, his debut recording for Decca Classics, Inspiration, was released, featuring the Shostakovich Cello Concerto No. 1 with the City of Birmingham Symphony Orchestra and Mirga Gražinytė-Tyla. The phenomenal success of the album propelled Sheku to a debut spot at number 18 in the Official UK Album charts, and number 1 in the Classical chart. Alongside short works by Shostakovich, Offenbach, Casals, and Saint-Saëns, Sheku's own arrangement of Bob Marley's No Woman No Cry was also featured on the album, and went viral on social media, clocking 1 million streams in its first month on Spotify alone.
Sheku's international career is developing very quickly. He has already made successful debuts with the BBC National Orchestra of Wales, City of Birmingham Symphony, and Royal Liverpool Philharmonic, resulting in immediate reinvitations.
This and next season, he performs with orchestras including the Tonhalle Orchestra, Zurich, Barcelona Symphony, Philharmonia Orchestra, Los Angeles Chamber Orchestra, Stuttgart Chamber Orchestra at the Rheingau Festival, Seattle Symphony, Orchestre Philharmonique de Radio France, Netherlands Chamber Orchestra at the Concertgebouw, the Atlanta Symphony, London Philharmonic, Frankfurt Radio Symphony, Rotterdam Philharmonic, and Baltimore Symphony. Sheku will also return to the BBC Symphony Orchestra to perform the Elgar Concerto in his hometown of Nottingham and makes his debut at the Vienna Konzerthaus with the Japan Philharmonic.
In recital, Sheku made his London debut at King's Place in October 2017 as part of their Cello Unwrapped series. Upcoming recital highlights include debuts at the Barbican Centre's Milton Court, Wigmore Hall, Zurich Tonhalle, Lucerne Festival, as well as a major tour of North America to include concerts in Boston, Los Angeles, Minnesota and Sheku's recital debut at Carnegie Hall New York.
In 2017, Sheku made his BBC Proms debut at the Royal Albert Hall as soloist with the Chineke! Orchestra, an ensemble with which he enjoys a special relationship, having taken part in their debut concert at the Royal Festival Hall in 2015 and returning as soloist to perform the Haydn Concerto in April 2017. He is passionate about the importance of making classical music accessible to all and is currently the first London Music Masters Junior Ambassador. From 2018/19, he will become 'Young Artist in Residence' at the Royal Liverpool Philharmonic where he will take on a role in the orchestra's education programme as well as performing in Liverpool a number of times across the season.
Also in 2017, Sheku was awarded the South Bank Sky Arts Breakthrough Award, given by the judges to the most promising young Artist across all genres, following recent winners Billie Piper and Stormzy. He performed alongside Hollywood A-listers in 'The Children's Monologues' at Carnegie Hall New York, a charity event in support of Dramatic Need, directed by Danny Boyle. He also played at No. 10 Downing Street in front of an illustrious guest list for Black History Month and has performed at events attended by various members of the British royal family, including Prince Charles, Prince William, and Prince Harry.
In February 2018, Sheku performed 'Evening of Roses' at the BAFTAS Awards show at the Royal Albert Hall. He was joined on stage by four of his six siblings, all of whom perform classical music to an exceptional standard. This was the first time any artist has been invited to perform during the ceremony two years running and followed his memorable performance of Leonard Cohen's 'Hallelujah' at the 2017 BAFTAs, the subsequent recording going viral on YouTube.
Sheku is currently a full-time student at the Royal Academy of Music, London, studying with Hannah Roberts. He began learning the cello at the age of six with Sarah Huson-Whyte and then studied with Ben Davies at the Junior Department of the Royal Academy of Music where he held the ABRSM Junior Scholarship. He has received masterclass tuition from Guy Johnston, Robert Max, Alexander Baillie, Steven Doane, Rafael Wallfisch, Jo Cole, Melissa Phelps and Julian Lloyd Webber and in July 2017, participated in the Verbier Festival Academy in masterclasses with Frans Helmerson and Miklos Perenyi. A keen chamber musician, Sheku performs with his sister, Isata and brother, Braimah, as a member of the Kanneh-Mason Trio.
He plays an Antonius and Hieronymus Amati cello c.1610, kindly on loan from a private collection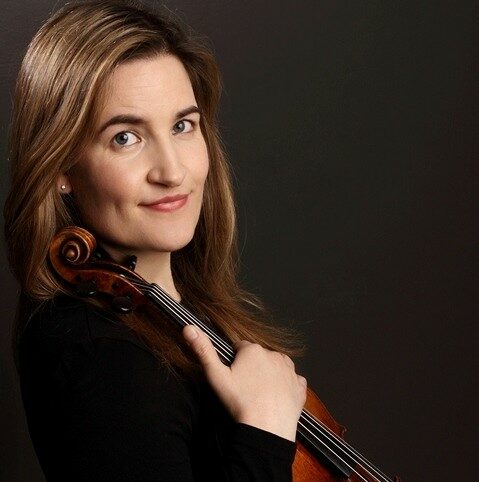 Born in London in 1976, Laura studied with Itzhak Rashkovsky at the Royal College of Music, London. Prizes include the Royal Over-Seas League, Musicians Benevolent Fund, Manoug Parikian Award and the TWIYCA Competition, resulting in her South Bank recital début. In 1994 she co-founded the Belcea Quartet and was a member for 16 years. The quartet won first prize in the Osaka and Bordeaux International competitions. Worldwide tours included regular visits to the States, Far East and throughout Europe as well as a 5-year residency at the Wigmore Hall, London. Their numerous recordings for EMI Classics include Bartók, Janáček, and Britten cycles as well as Mozart, Schubert, Brahms, Debussy, and Ravel quartets and have won Gramophone, Midem, Edison, and Echo Klassik Awards. 
Solo performances this season include Mozart Sinfonia Concertante in Glasgow, Aberdeen, and Edinburgh (Runnicles) and James MacMillan, A Deep but Dazzling Darkness (with the composer conducting). Laura leads the BBC Scottish Symphony Orchestra and joined the Nash Ensemble in 2010. She plays the 'Nissel' Stradivarius of 1731.
Scott Dickinson was born in Glasgow and studied in Manchester, London and Salzburg, where he won the 1996 Mozarteum Concerto Competition. For five years he was a member of the Leopold String Trio, and since 2002 principal viola of the BBC Scottish Symphony Orchestra, with whom he has also regularly appeared as soloist, including "Jubilus" by Jonathan Harvey on CD which was shortlisted for a Gramophone award, and Mozart's Sinfonia Concertante with Laura Samuel in concerts celebrating Donald Runnicles' 60th birthday.
He plays regularly with the Nash Ensemble and as guest principal with the Philharmonia Orchestra, and has also appeared with the Brodsky, Elias, Navarra, and Royal Quartets and as guest principal with the Chamber Orchestra of Europe, Australian, Mahler, and Scottish Chamber Orchestras and the Swedish Radio and London Symphony Orchestras.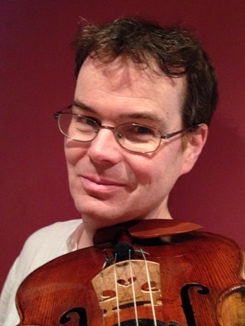 Guest artists for 2016/17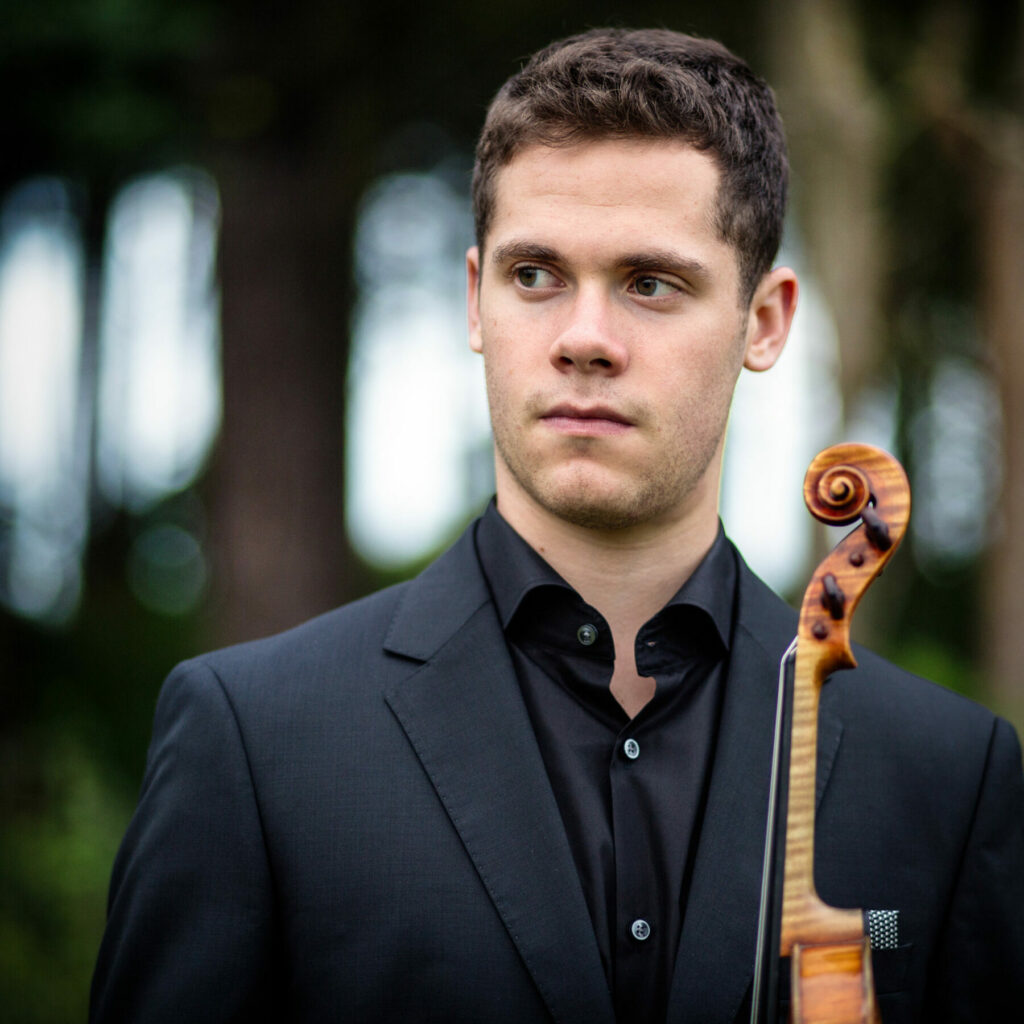 "…the sincerity of Smart's singing line is cause for celebration, and the recital is quite outstanding in its unique sequence and profile of a superb young player." – Andrew Parker, International Record Review
Callum Smart attracted wide public attention at the age of thirteen having won the strings category of the 2010 BBC Young Musicians Competition performing Mendelssohn's Violin Concerto with the BBC National Orchestra of Wales and Vasily Petrenko. In the same year, he went on to become the top European prize-winner at the Menuhin Competition held in Oslo.
Since then Callum has appeared at a number of European festivals including the Dvořák Festival in Prague, the Menuhin Festival, Les Sommets Musicaux in Gstaad, and the Valdres Sommersymfoni Festival with pianist Gordon Back, the Mecklenburg Vorpommern with the Polish Chamber Orchestra, and the Malmö International String Festival with Jonas Vitaud.
In March 2016 Callum gave recital performances with the pianist Richard Uttley in Birmingham, London's Wigmore Hall, the Konzerthaus Berlin, and the Auditorium du Louvre in Paris. Other UK recitals have included the Cheltenham Festival, Glasgow, Leeds, the Lichfield Festival, Manchester, and Perth.
Following his recent debut with the Royal Liverpool Philharmonic Orchestra, this season sees Callum make his debut with the Royal Philharmonic Orchestra performing Bruch's Violin Concerto No. 1 under Matthew Halls, and a performance of Bach's Double Violin Concerto at the Windsor Festival with Matthew Trusler and the Orpheus Sinfonia. His previous concerto appearances have covered repertoire from Mozart and Beethoven to Prokofiev, Britten and Glazunov, with orchestras such as the BBC National Orchestra of Wales, European Union Chamber Orchestra, the Orchestra of Welsh National Opera and the Philharmonia Orchestra at the Royal Festival Hall under Michael Collins. Further afield Callum has performed with the Polish Chamber Orchestra and in 2013 made his North American debut with the Calgary Philharmonic Orchestra under Grant Llewellyn.
March 2016 saw the release of Callum's second recital disc on the recording label Orchid Classics with pianist Richard Uttley. Featuring works by Fauré, Poulenc and Ravel the disc featured as one of the Strad Magazine's recommended recordings of the month, and was accorded 4 star reviews both in the BBC Music Magazine and the Observer, highlighting Callum's silky tone, lyrical lines and accomplished interpretation. This follows the critical acclaim of his first recital disc with pianist Gordon Back, when he was named as a BBC Music Magazine Rising Star: Great Artists of Tomorrow.
Callum began his studies with Maciej Rakowski whose tutelage continued alongside his studies at Chetham's School of Music. As the recipient of the Premier Young Artist Award, Callum studies with Mauricio Fuks at the Jacobs School of Music in Indiana.
Callum plays on a c.1730-35 violin by Carlo Bergonzi.
"The most perfect piano playing conceivable" – The Guardian
"A virtuoso who begins where others leave off" – Washington Post
Stephen Hough is regarded as a renaissance man of his time. Over the course of his career, he has distinguished himself as a true polymath, not only securing a reputation as a uniquely insightful concert pianist but also as a writer and composer. Mr. Hough is commended for his mastery of the instrument along with an individual and inquisitive mind which has earned him a multitude of prestigious awards and a long-standing international following.
In 2001 Mr. Hough was the first classical performing artist to win a MacArthur Foundation Fellowship.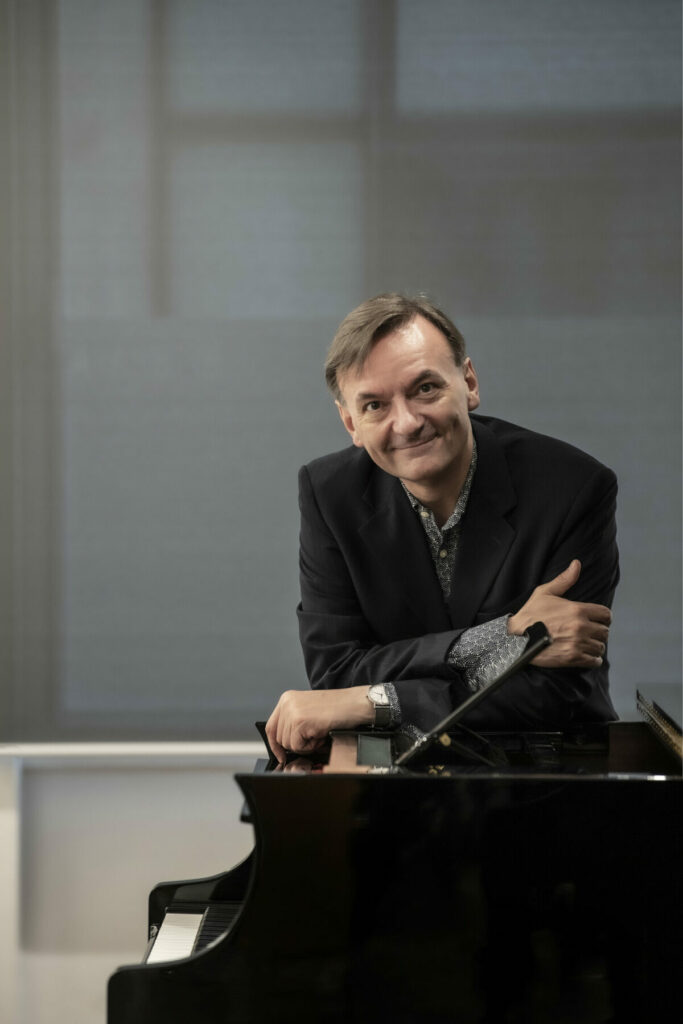 He was awarded Northwestern University's 2008 Jean Gimbel Lane Prize in Piano, won the Royal Philharmonic Society Instrumentalist Award in 2010, and in January 2014 was made a Commander of the Order of the British Empire by Queen Elizabeth in the New Year's Honors List. He has appeared with most of the major European and American orchestras and plays recitals regularly in major halls and concert series around the world.
A noted writer, Mr. Hough regularly contributes articles for The Guardian, The Times, The Tablet, Gramophone, and BBC Music Magazine and wrote a blog for The Telegraph for seven years which became one of the most popular and influential forums for cultural discussion and which he wrote over six hundred articles. His book, The Bible as Prayer, was published by Continuum and Paulist Press in 2007. Mr. Hough resides in London where he is a visiting professor at the Royal Academy of Music and holds the International Chair of Piano Studies at his alma mater, the Royal Northern College in Manchester. He is also a member of the faculty at The Juilliard School.
Richard Hosford – Clarinet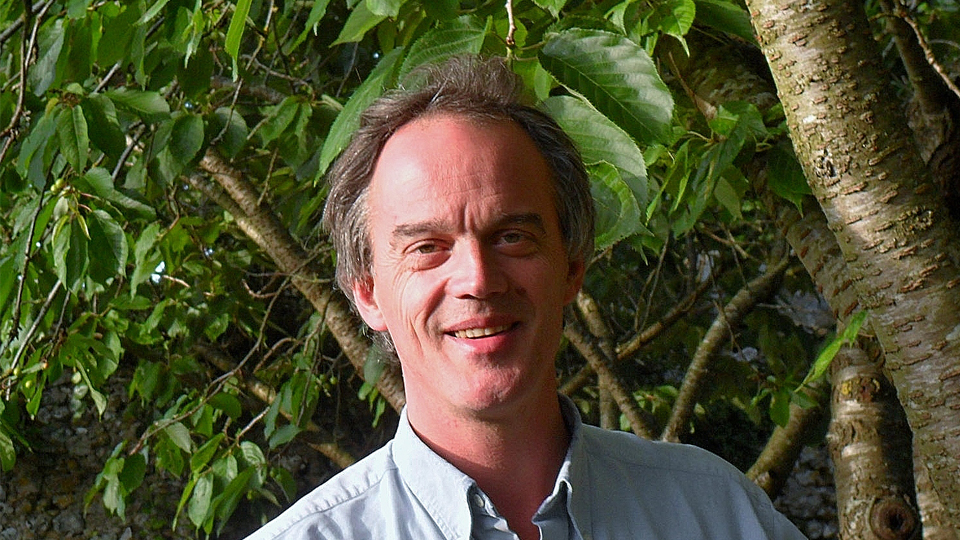 Richard Hosford (clarinet) has a busy career both as a soloist and as a chamber musician, as well as being the Principal Clarinet of the BBC Symphony Orchestra. As a member of the Chamber Orchestra of Europe for more than twenty years, Richard toured the world, performing as a soloist with them in the USA, Japan, Hong Kong, Italy, Germany, Switzerland, and the USA with conductors Claudio Abbado, Sir Colin Davis, Michael Tilson Thomas, Oscar Schumsky, Sir Roger Norrington, Gerard Korsten and Paavo Berglund. He has recorded the Mozart and Copland concertos with the Chamber Orchestra of Europe and Alexander Schneider on ASV. He also performed the Nielsen concerto with Paavo Berglund in Italy and Germany. He was for several years Principal Clarinet with the London Philharmonic before taking up the post of Principal Clarinet with the BBC Symphony in 1994.
He gave the first broadcast of Robin Holloways' Clarinet Concerto with the BBC Symphony Orchestra and recently performed Harrison Birtwistle's "Melancolia", as a soloist, in their Barbican series as well as a double concerto by Peter Eotvos. He recently gave performances and broadcasts of Finzi's Clarinet Concerto with the BBC Symphony Orchestra and the Manchester Camerata. In 2011 and 2015 he performed as a soloist with the Bournemouth Symphony Orchestra. He regularly performs the Mozart Concerto throughout the country with the Mozart Festival Orchestra.
Richard Hosford is a committed chamber musician and has recorded all the major repertoire for wind ensemble with the Wind Soloists of the Chamber Orchestra of Europe and has toured with them throughout the world. He has recorded with the chamber ensemble, Domus, and the Florestan Piano Trio. He is a leading member of the Gaudier Ensemble and has recorded many works for strings and wind with them. In 1998 he became a member of the Nash Ensemble with whom he tours and broadcasts regularly. He has recently recorded all the major chamber works of Poulenc and Saints Saens with them as well as discs of chamber works by Brahms, Beethoven and Schubert, Schumann, Vaughan Williams, Walton, Mark Anthony Turnage, Birtwistle. Bernard Hermann and James Macmillan. In recent years his recordings of the Copland Concerto, the Brahms Trio( with the Florestans ) and the Brahms Quintet (with the Nash) have all been chosen as "First choice" by BBC Radio 3 'Record Review'. Richard teaches at the Royal College of Music.
Guest artists for 2015/16
With an extraordinary career spanning over 4 decades, Martin Roscoe is unarguably one of the UK's best loved pianists. Renowned for his versatility at the keyboard, Martin is equally at home in concerto, recital and chamber performances. In an ever more distinguished career, his enduring popularity and the respect in which he is universally held are built on a deeply thoughtful musicianship allied to an easy rapport with audiences and fellow musicians alike.
With a repertoire of over 100 concertos performed or recorded Martin works regularly with many of the UK's leading orchestras, having especially close links with the BBC Philharmonic Orchestra, BBC National Orchestra of Wales, BBC Scottish Symphony Orchestra, Hallé, Manchester Camerata, Northern Chamber Orchestra and with the Royal Liverpool Philharmonic Orchestra, where he has had over ninety performances. Martin has worked with many eminent conductors, including performances with Sir Simon Rattle, Sir Mark Elder and Christoph von Dohnányi.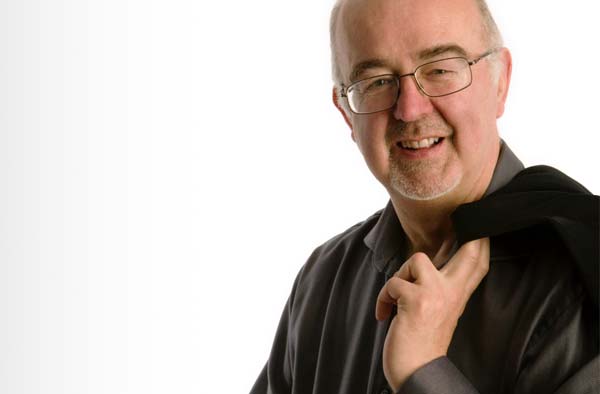 Guest artists for 2014/15
Evelyn Glennie – Percussion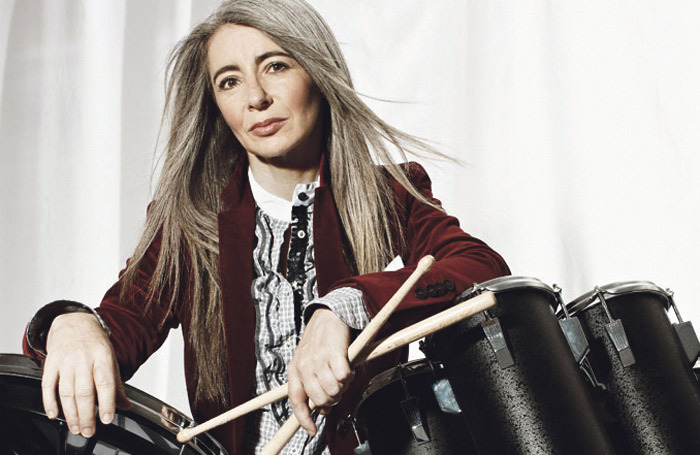 Dame Evelyn Glennie is the first person in musical history to successfully create and sustain a full-time career as a solo percussionist. As one of the most eclectic and innovative musicians on the scene today she is constantly redefining the goals and expectations of percussion, and creating performances of such vitality that they almost constitute a new type of performance.
Sarah-Jane Lewis – Soprano
"Sarah-Jane Lewis, 27, has a warm, capacious soprano, its strength powerfully contained and focused throughout its wide register. And her wonderfully serene and assured stage presence reaches out to her audience"
The Times on the Kathleen Ferrier Awards 2014
Sarah-Jane Lewis, 27, is a trainee at the National Opera Studio having received her MA Dip RAM from the Royal Academy of Music in 2013. She has won numerous awards and prizes, most notably winning the National Hampshire Singing Competition in 2013 and coming 2nd in the Kathleen Ferrier Awards at Wigmore Hall this year.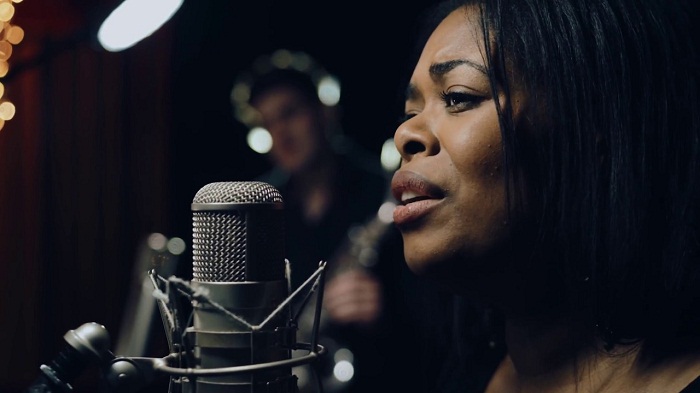 Guest artists for 2013/14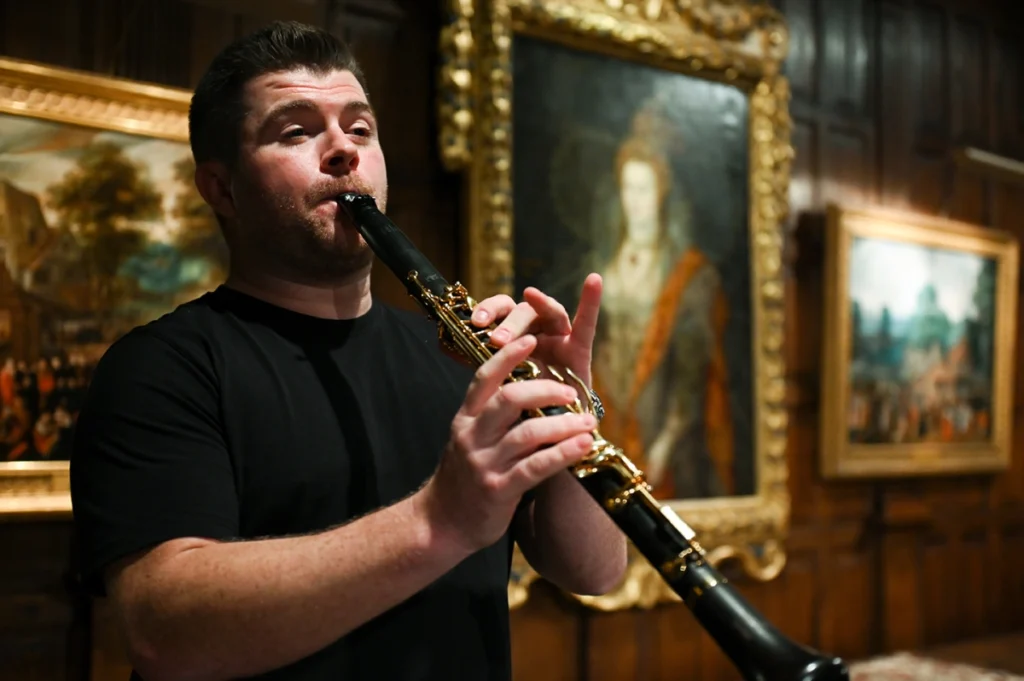 Julian Bliss started playing the clarinet at the age of 4 and earned his postgraduate artist's diploma at the age of 12 in 2001.
He is now firmly established on the international concert scene both as soloist and in recital. In 2002 he performed at the Queen's Golden Jubilee 'Prom at the Palace' and then again at her 80th birthday concert. Last year saw the launch of 'Julian Bliss and the King of Swing – the Benny Goodman Legacy'.
The Trusler/Carroll/Wass Trio
The Trusler Carroll Wass Trio was officially formed at the 2012 Lincolnshire International Chamber Music Festival and comprises three exceptional young instrumental soloists who also happen to be close friends. The HSO is delighted to have this rare opportunity of performing Beethoven's masterpiece with such outstanding musicians.
Matthew Trusler has developed a reputation as one of Britain's leading violinists. Performing on a bow once owned by Heifetz, Trusler has been invited to perform as a recitalist and concerto soloist throughout Europe, Australia, the USA, Japan, and South Africa.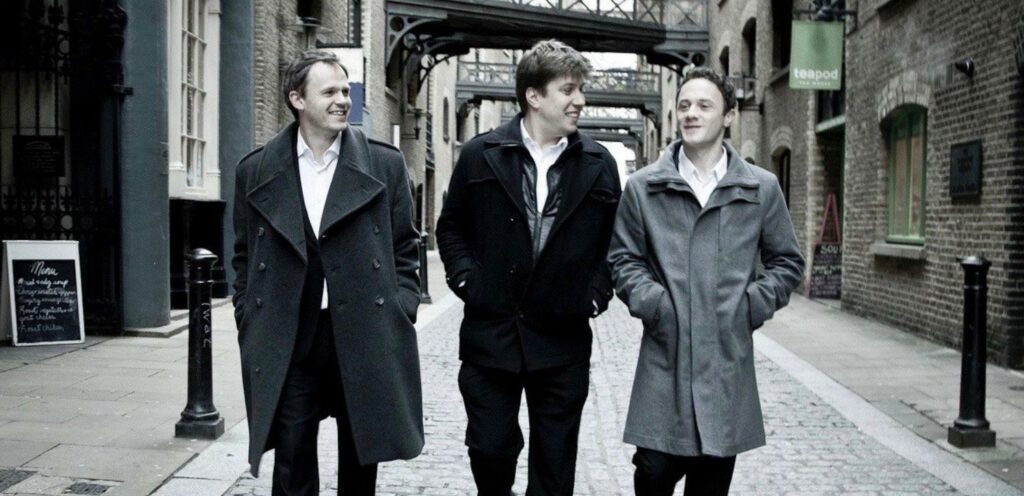 Welsh cellist, Thomas Carroll, launched his career when he won both the Young Concert Artists Trust Award and New York's Young Concert Artists Award. He has performed in many major venues with orchestras including the LSO, BBC Orchestras, and the London Philharmonic.
Ashley Wass is the only British winner of the London International Piano Competition and is a prizewinner of the Leeds Piano Competition, and former BBC Radio 3 New Generation Artist.
As a reciter, Samuel West has appeared with all the major British orchestras, with the Hong Kong Philharmonic, Strasbourg, Luxembourg, and Dallas Symphony Orchestras, and the National Symphony Orchestra of Washington DC.
Works include Stravinsky's Oedipus Rex and The Soldier's Tale, Schoenburg's Ode To Napoleon, Saint-Saëns' Carnival of the Animals, Richard Strauss' Enoch Arden, Grieg's Peer Gynt, Bernstein's Kaddish, Prokofiev's Eugene Onegin and Walton's Façade and Henry V. He was soloist in Henry V at the 2002 Last Night of the Proms.
With the Nash Ensemble at the 2008 Proms, he performed Night Mail and The Way to the Sea by Britten and Auden, and last year at the Aldeburgh Festival added The King's Stamp, God's Chillun, and Coal Face with the Aurora Chamber Orchestra. In 2008 he also made his New York recital debut in the first performance of Little Red Violin by Anne Dudley and Steven Isserlis at the 92nd Street Y.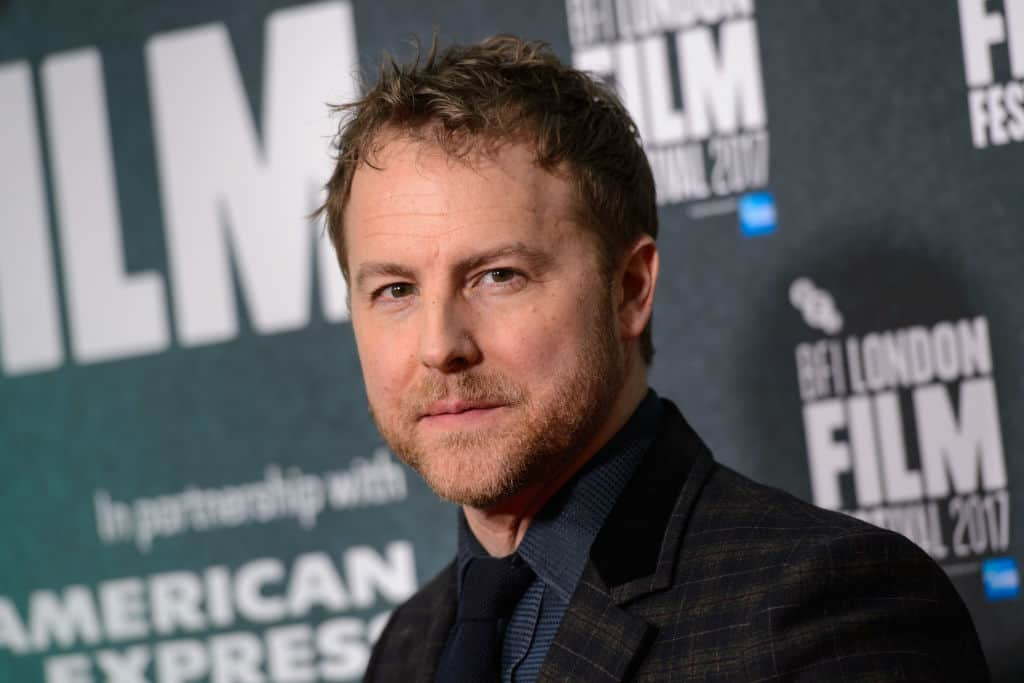 Other world premieres include Concrete by Judith Weir, Howard Goodall's Jason and the Argonauts, and The Garden of Earthly Delights by Simon Bainbridge. In 2009 he narrated Stravinsky's The Flood to close the CBSO's Igorfest. In November 2010 he toured Australia with the Australian Chamber Orchestra, performing Kreutzer vs. Kreutzer by Laura Wade. Last year he narrated Track to Track by Graham Fitkin and the UK premiere of Jonathan Harvey's final piece Weltethos to open the 2012 Cultural Olympiad.
Sam has also appeared with The Nash Ensemble, The Raphael Ensemble, Ensemble 360°, and The Lindsay, Dante, and Endellion Quartets at the Wigmore Hall.
As an actor, work includes the title roles in Hamlet and Richard II for the Royal Shakespeare Company, Enron in the West End, the television series Eternal Law and the films Howards End, Van Helsing, and three for director Roger Michell: Notting Hill, Persuasion and Hyde Park on Hudson. Earlier this year at the Vaudeville Theatre he played Astrov in Chekhov's Uncle Vanya. He is currently filming the second series of Mr. Selfridge for ITV.
From 2005 to 2007 Sam was the Artistic Director of Sheffield Theatres, where he revived The Romans in Britain. His production of Alan Plater's Close the Coalhouse Door toured the UK in 2012.
Sam has also directed Così fan Tutte for English National Opera and The Magic Flute for the Palestine Mozart Festival and played the voice of Pongo in Disney's 101 Dalmations 2.
He is a council member of the actor's union Equity, an associate artist of the RSC, and chair of the National Campaign for the Arts.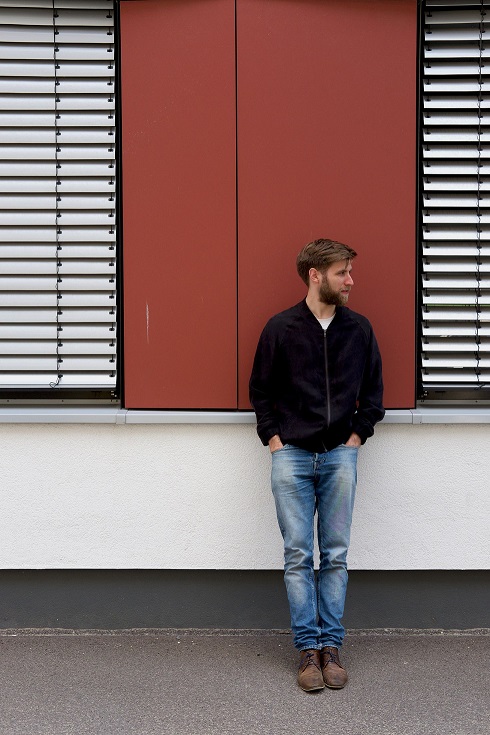 Joseph Houston, who grew up in Henley-on-Thames, joins the HSO to perform one of the most popular piano concertos in the repertoire: a wild Cossack-ride through virtouso territory.
"A pianist of outstanding potential" (Yorkshire Post)
Colin Carr appears throughout the world as a soloist, chamber musician, recording artist, and teacher. He has played with major orchestras, including the Royal Concertgebouw Orchestra, The Philharmonia, Royal Philharmonic, BBC Symphony, the orchestras of Chicago, Los Angeles, Washington, Philadelphia, Montréal, and the major orchestras of Australia and New Zealand.
He has worked with many eminent conductors including Rattle, Gergiev, Dutoit, Elder, Skrowasczewski, and Marriner.
He has also been a regular guest at the BBC Proms, has twice toured Australia, and has recently played concertos in South Korea, Hong Kong, and Malaysia.
Colin's GM recordings of the unaccompanied cello works of Kodály, Britten, Crumb, and Schuller, as well as his Bach Suites, are highly acclaimed. He has also recorded the complete Beethoven Sonatas and Variations and the complete cello and piano music of Mendelssohn with his duo partner Thomas Sauer. Colin has recorded the Elgar Cello Concerto with the BBC Philharmonic for a BBC Music Magazine recording.
Colin entered the Yehudi Menuhin School at the age of eight where he studied with Maurice Gendron and later William Pleeth. He was made a professor at the Royal Academy of Music in 1998, having been on the faculty of the New England Conservatory in Boston for 16 years. In 1998, St. John's College, Oxford created the post of "Musician in Residence" for him, and in September 2002 he became a professor at Stony Brook University in New York.
As a member of the Golub-Kaplan-Carr Trio, he has recorded and toured extensively for 20 years, being a frequent visitor to international chamber music festivals worldwide. Recitals take him to major cities each season, with regular performances in London, New York and Boston. Colin's cello was made by Matteo Gofriller in Venice in 1730.
Michael Collins – Clarinet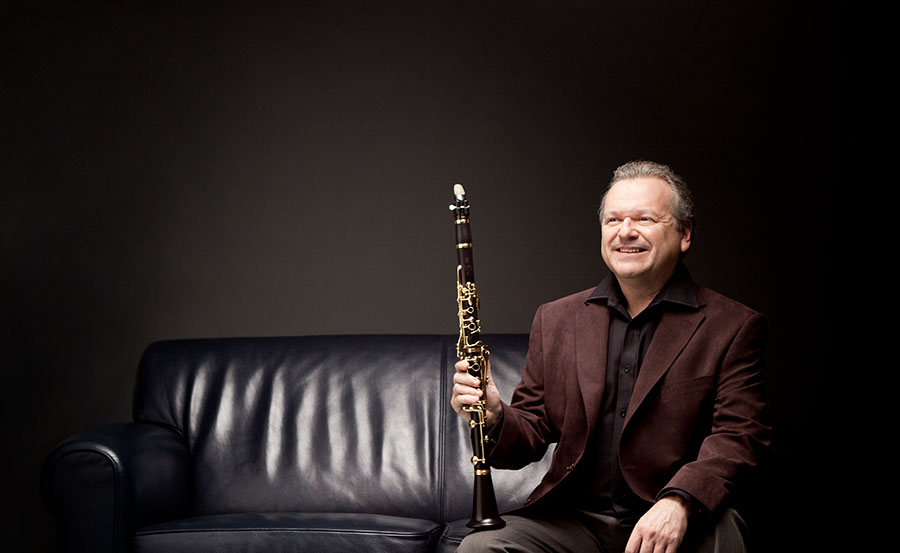 Michael Collins' dazzling virtuosity and sensitive musicianship have made him one of today's most sought-after soloists. At 16 he won the woodwind prize in the first BBC Young Musician of the Year Competition and at 22 made his American début at Carnegie Hall, New York.
Since then he has performed as a soloist with many of the world's major orchestras, including the Philadelphia, NHK Symphony, Sydney Symphony, Leipzig Gewandhaus, City of Birmingham Symphony, San Francisco Symphony, Orchestre Philharmonique de Radio France, BBC Symphony and Philharmonia Orchestra. Since his first performance at the BBC Proms, Collins has returned to the festival more often than any other wind soloist, including several appearances at the renowned Last Night of the Proms.
As a chamber musician, he has a long standing relationship with Wigmore Hall and he is a recent recipient of the Royal Philharmonic Society's Instrumentalist of the Year Award.
Indisputably one of the leading clarinettists of his generation, Collins has formed close alliances with conductors such as Charles Dutoit, Carlo Maria Giulini, Neeme Järvi, Tadaaki Otaka, Sir Simon Rattle, Esa-Pekka Salonen, Giuseppe Sinopoli, Leonard Slatkin and Mikhail Pletnev.
Tasmin has played with many of the world's greatest orchestras in a career that has taken her to every continent. In addition to her regular solo performances, she has play/directed orchestras such as Royal Philharmonic, Seattle Symphony, London Mozart Players, English Chamber Orchestra, Norwegian Chamber, European Union Chamber Orchestra and Britten Sinfonia. In 2007/08 she joined the London Mozart Players as soloist and director in a tour of the UK which also featured her UK conducting debut.
Her discography reflects her wide-ranging repertoire and includes twenty-five recordings, ranging from Bruch and Brahms to Karlowicz and Arvo Pärt. Her recording of all the four Delius Violin Sonatas with Piers Lane won the prized Diapason d'Or.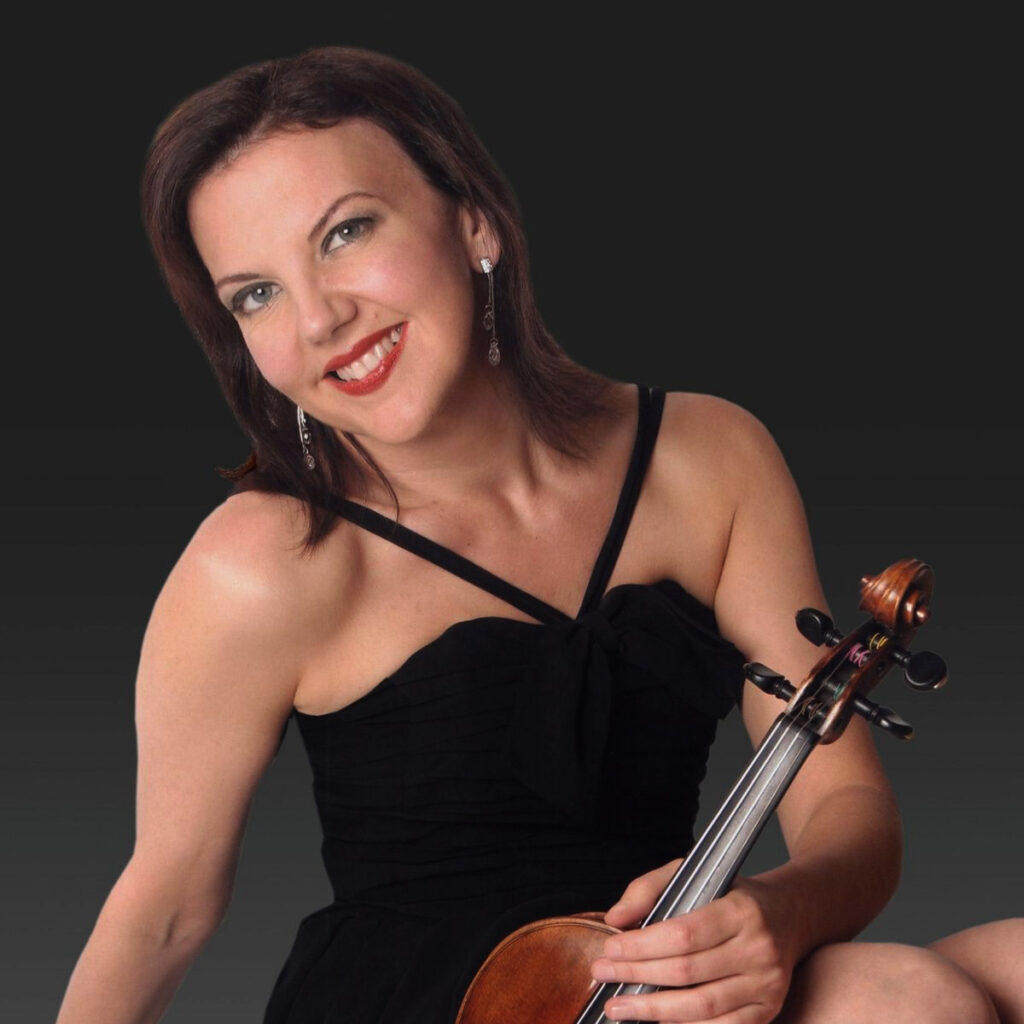 In March 2009 she released the disc 'Partners in Time' and in Autumn 2010 her long-awaited recording of the Elgar violin concerto was released
on the Chandos label to unanimous critical acclaim. Tasmin won the much-coveted "Critic's Choice" award for the Elgar disc at the May 2011
Classic BRIT Awards Ceremony.